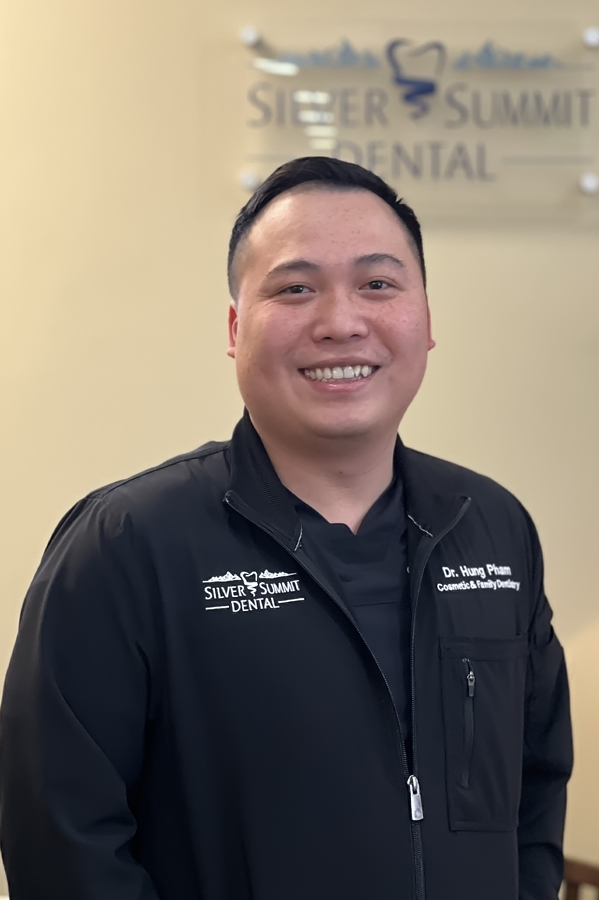 Dr. HUNG PHAM
Dr. Hung Pham completed his undergraduate degree at the University of Utah and earned a Bachelor of Science in Biology. He then went on to pursue a postgraduate degree and graduated from Virginia Commonwealth University School of Dentistry in 2018. He also completed a General Practice Residency (GPR) program in dental medicine at the University of Utah Hospital in 2019. This advanced training has broadened his ability to care for a diverse patient population.
Dr. Pham's patient care philosophy is to deliver exceptional and effective dental care and treatments while also making the patient experience as stress-free as possible. For Dr. Pham, nothing is more important than giving you a beautiful smile that you can appreciate and be proud to show off!
Outside of dentistry, Dr. Pham enjoys spending time with his family, learning to cook, and spending time outdoors hiking and kayaking.