The gums are soft tissues that hold the teeth in place and also complete our smile. Maintaining the health of our gums is just as important as caring for the teeth. However, the microbes in the mouth can get deposited in the gum pockets, tooth roots, and near the gum line in the form of plaque and tartar, thereby leading to gum diseases.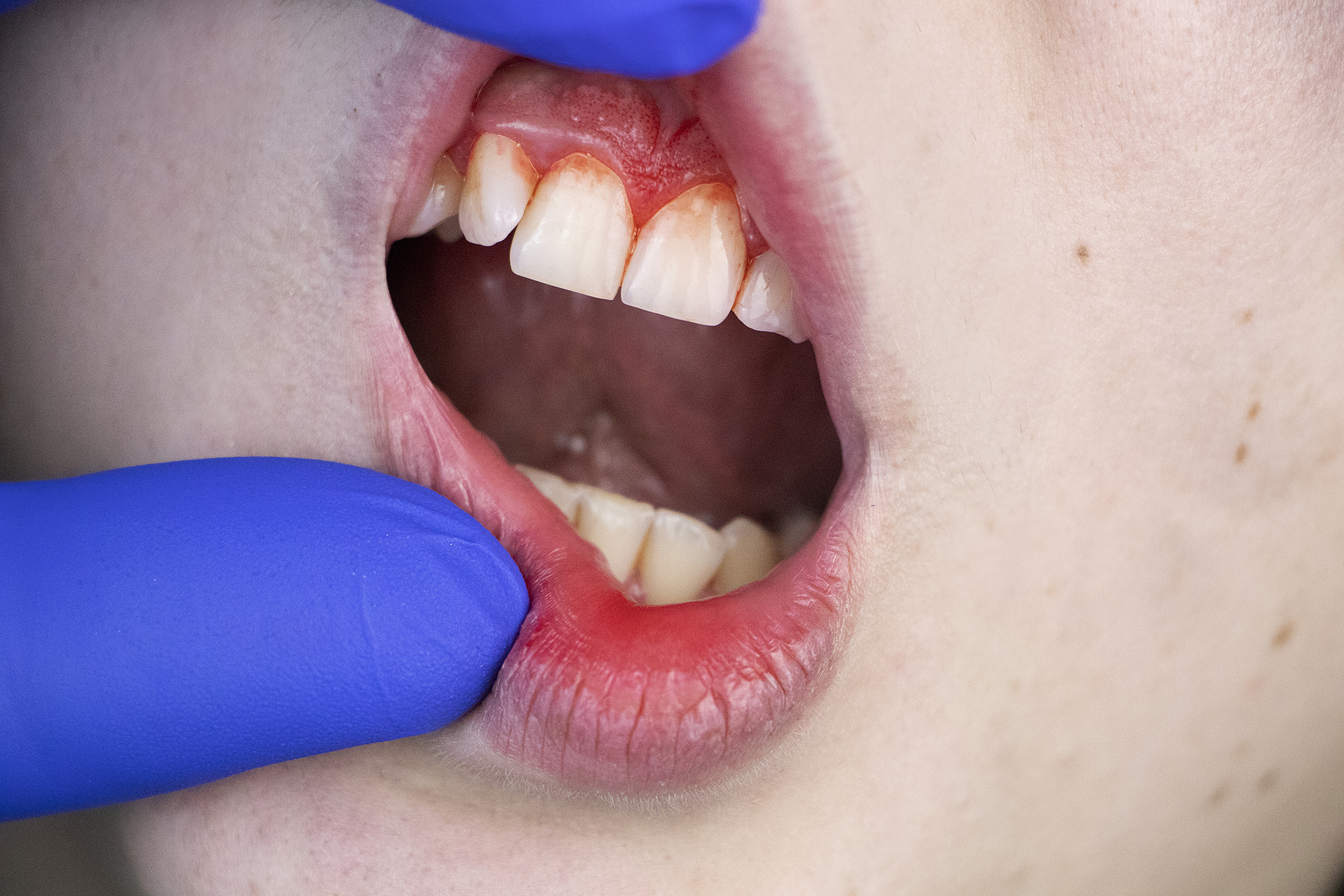 What is gingivitis?
Gingivitis is a common gum disease that is characterized by symptoms such as redness, bleeding, and inflammation of the gum tissues. It is a mild condition that, if not treated in the initial stages, could lead to a more severe form of gum disease, called periodontitis. Periodontitis has more devastating symptoms, such as loosening of the gum tissues, jawbone deterioration, tooth loss, etc.
What are the symptoms of gingivitis?
Inflammation and swelling of the gum tissues
The gums appear dusky or dark red
Pain while biting and chewing food, brushing the teeth, etc.
Receding gum line
Discharge of pus, which can lead to severe bad breath
How is gingivitis treated?
The primary treatment for gingivitis is through scaling and root planing. This helps to eliminate all traces of microbes on the teeth and tooth roots by getting rid of the plaque and tartar deposits. Root planing is especially important, as it helps to smooth out the root surfaces, prevents further tartar buildup, and allows the decayed tissues to heal better.
Further, we will check for improperly done oral restorations, such as crowns, veneers, and bridges. Poor-fitting restorations can make it difficult for you to clean your teeth and remove the microbes effectively, promoting tartar buildup. Hence, we will remove such restorations and bond perfectly fitting restorations on your teeth. In addition to these treatment procedures, patients will have to practice optimum oral hygiene at home to keep the growth of microbes to a minimum. Periodic oral consultations will be necessary to remove tartar deposits on a regular basis.
To have a consultation with our professional dentists in Herriman, UT, please schedule an online  appointment or call us at (801) 542-0998, and we will be happy to help.