White or dental fillings have been used predominantly to fill cavities and make aesthetic changes to the teeth. They are either made from composite resin or dental-grade ceramic, as they can be customized according to the color and contour of the natural teeth.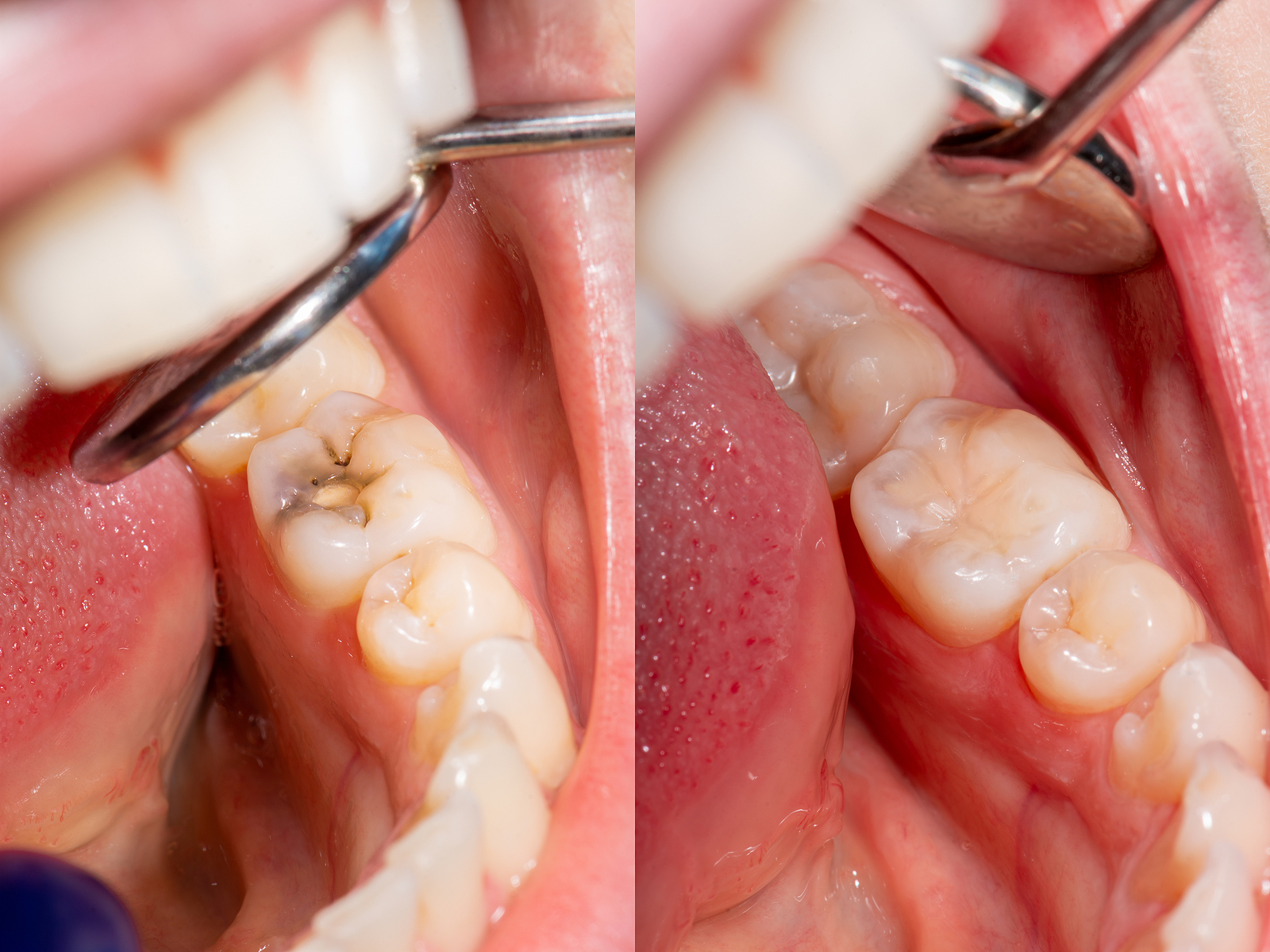 What are amalgam fillings?
Amalgam is a mixture of mercury and one other metal (usually silver). It was prominently used as a filling material owing to excellent sealing properties. However, amalgam fillings had a few drawbacks, such as their toxic nature, irregular expansion, and contraction, risk of cracking the tooth, etc. Hence, they have been replaced by white fillings in recent times.
What are the advantages of white fillings?
They are highly durable, allowing them to last for several years without any hassle.
They offer excellent sealing, which keeps the microbes from entering the cavity and reinfecting it.
They can be customized to mimic the color, texture, translucency, and contour. This keeps them in disguise and avoids being seen easily.
The procedure required to place fillings is quite simple and less time-consuming.
They restore the strength of the tooth almost entirely.
White fillings can be used to reduce excessive gaps between adjoining teeth, restore the shape of chipped teeth, etc.
They do not expand and contract much. Their rate of expansion is just as much as the enamel.
How are white fillings placed?
The dentist will conduct a thorough diagnosis of the cavity and determine whether you require a filling or not. If the cavity is minor, removing the decay by scaling will suffice. If the cavity is significantly big, the dentist will place a filling to restore it.
Initially, the decay will be removed, and the walls of the cavity will be scrubbed. The dentist will prepare the filling material by matching it with the color of the enamel. Before placing it in the cavity, an etching solution is used to roughen the tooth surface. This helps to roughen it, which allows the filling to adhere to the tooth firmly. The filling is applied and shaped accordingly, after which it will be hardened using a curing light. Finally, excessive material will be trimmed off, and the filling will be polished to give it the right luster.
To have a consultation with our professional dentists in Herriman, UT, please schedule an online  appointment or call us at (801) 542-0998, and we will be happy to help.