Crowns are one of the most widely used dental restorations for a variety of procedures. They are often used to restore teeth that are damaged, worn out, weak, naturally misshapen, or spaced too far apart from the adjacent teeth. We fabricate crowns in a highly meticulous way, making them fit the teeth perfectly.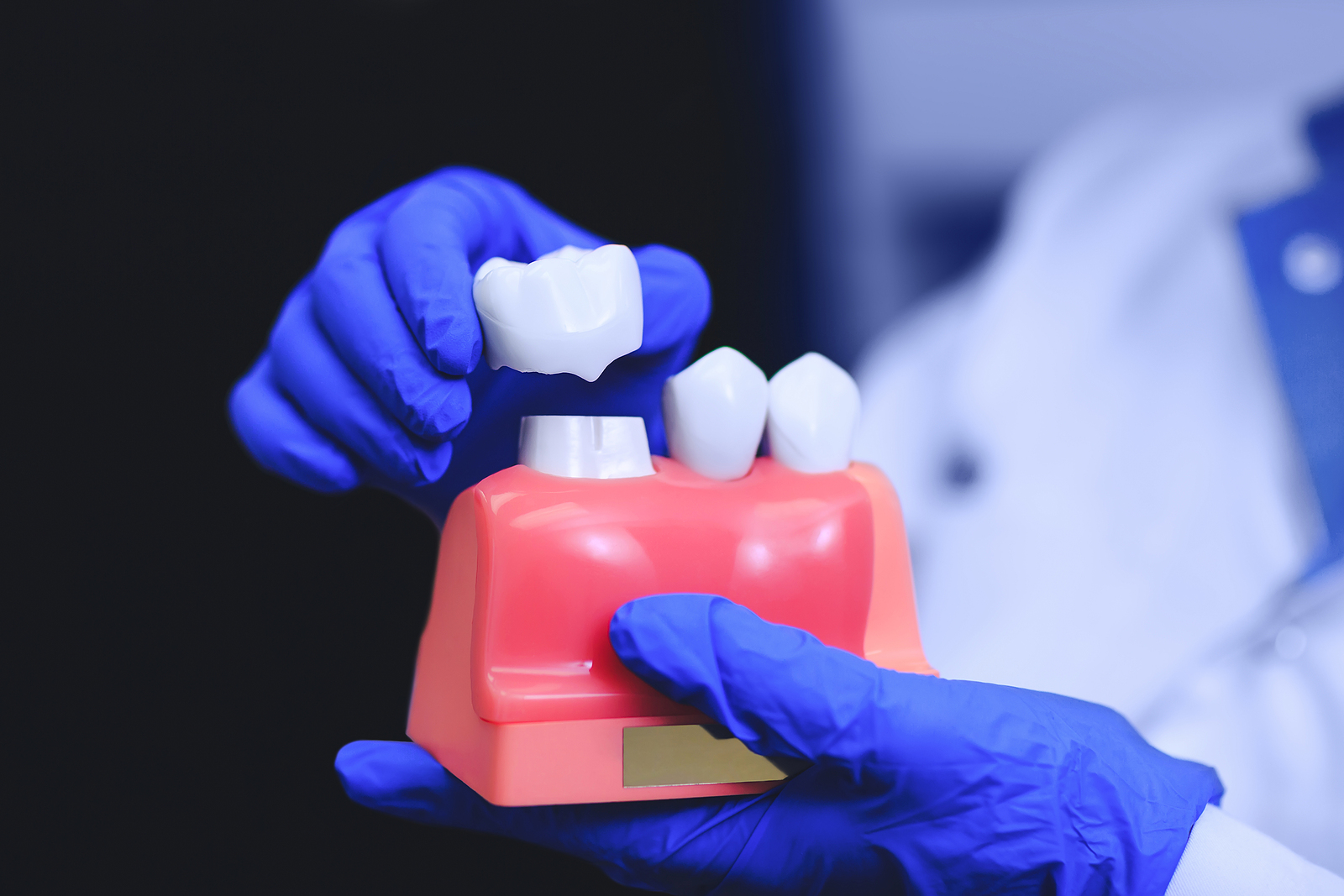 What are the advantages of crowns?
Crowns are customized to match the exact color, shape, and luster of the adjoining natural teeth. This keeps them from being easily distinguished when you talk or smile.
Crowns are simple restorations. They wouldn't require complicated surgeries to be bonded in place, and the preparation phase is minimal as well.
Since crowns are made from a dental-grade material, they offer excellent strength and durability. This makes them remain as good as new for several years without any hassle.
Dental-grade ceramic used to fabricate crowns is resistant to staining.
They cover a severely damaged, infected, or worn-out tooth intact and prevent its failure.
Candidacy for crowns
If you are suffering from any of the following oral conditions, you will be a candidate for crowns:
Weak teeth after getting a root canal therapy performed
Chipped or naturally misshapen teeth
Broken or cracked teeth due to external trauma
Missing teeth, as a crown, can be used to hold a bridge in place and also act as a replacement tooth in combination with a dental implant
Excessive gaps between teeth due to a type of malocclusion called spacing
How are crowns placed?
The dentist will conduct a thorough and comprehensive diagnosis of the oral condition and determine your candidacy for crowns. A crown is a cap-like structure that is placed over a tooth and held in position with dental adhesives. Hence, the existing tooth structure will be buffed to remove a thin layer of enamel to accommodate the ceramic crown. After the preparation phase, the teeth will be scanned using a hand-held digital scanning device. The data will be used to create a digital impression of the teeth and sent to a dental laboratory for fabricating the crown. Meanwhile, a temporary crown will be placed on the prepared tooth to protect it.
During the next appointment, we will remove the temporary crown and clean the tooth thoroughly. Etching solution will be applied to it to roughen its surface so that the crown adheres well to it. Dental adhesives will be used for bonding, which will be hardened using a suitable curing light. We will conduct a bite test to make sure it fits comfortably.
To have a consultation with our professional dentists in Herriman, UT, please schedule an online  appointment or call us at (801) 542-0998, and we will be happy to help.